Afternoon Delights – Sundays 3pm at the Broadway Comedy Club, 318 West 53rd St, Times Square NYC. PRICES VARY bit all tickets below are just $5 (most show $20-25). Just a ONE drink minimum per guest.
Quick Links for upcoming shows
9p, 11p nightly stand up comedy at the Broadway Comedy Club. $20-25 plus two drink minimum. CLICK HERE for $5 tickets via nycomedytickets.com
Afternoon Delights – Sundays 3pm at the Broadway Comedy Club
October 13, 2019 Featured Line Up
$25 at the door, $15 in advanced or  CLICK HERE for $5 tickets
Dante Nero, Headliner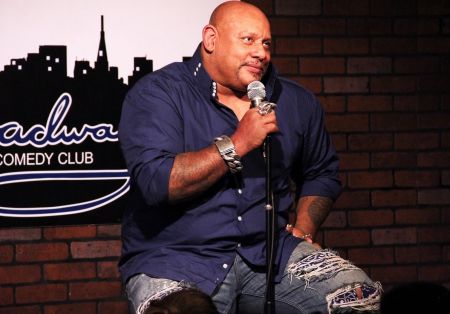 Dante Nero is a comedian, born and bred in Brooklyn, New York. A trained martial artist, Nero dabbled in various fields before turning to comedy. He earned a fencing scholarship to SUNY New Paltz, before working for a phone company and serving as a bouncer and an exotic dancer. In 2001, Dante turned to a different sort of performance: stand up comedy. He quickly made a name for himself, working with established and successful comics like Tracy Morgan and Mike Epps. He co-hosted The Black Phillip Show with Patrice O'Neal, a relationship advice show on Sirius XM Radio. Dante has appeared on The Opie & Anthony Channel, Hot 97, and Chappelle's Show. An accomplished actor, Dante has appeared on Z Rock on IFC, Damages on FX, and the popular series Fringe on FOX. Recently, Nero had a role in the NBC crime drama, The Blacklist.
Walt Frasier, Host
Walt Frasier has been producing comedy shows in New York since 2002. Mostly known for his work in improvisation and corporate comedy, Frasier has hosted 5000+ shows. TV credits include Lilyhammer (NETFLIX), Blue Bloods (CBS), Friends of the People (TruTV), Royal Pains (USA), Naked Brothers Band (NICK), Fat Pants (Dr. Oz Promo), Late Night with David Letterman (9 eps 2006-2007). Also known as Dr. Oz's Fat Pants
Victoria Arnstein
Ken Perlstein
After a lengthily career on stage, Ken was delighted to be nominated as "Best Supporting Actor" for his work in Either/Or at the Midtown International Theatre Festival. His television and film credits include The Americans, Person of Interest, Those People, and Adam Bloom, The Americans, Person of Interest, and The Marvelous Mrs. Maisel as Doug. .