Thanks to all that have helped us raise over $2000 for various charities this past month, including hurricane relief for Puerto Rico, Florida and Texas and NO KID HUNGRY via the SOLD OUT October 8 fundraiser with Mitch Pileggi.
EMAIL US about group sales, private events, classes and more. Subscribe to this blog or follow us on facebook  / twitter for discount offers, fun videos and more.

Hilarious interactive improvised comedy based on audience suggestions and participation,  LMAO is the off-Broadway musical sketch revue version of WHOSE LINE IS IT ANYWAY. the cast plays a series of "games" including scenes, songs and quick fire jokes. Each games is improvised based on ideas form the audience. Many require the audience onstage more closely directing the action and story. Schedule varies depending of private event/touring schedule. CLICK HERE for full calendar of events.
1/2 Adult (21+) Improv Class, 1/2 After work party. Regular participants invited to perform on showcases at the club. The bar is open at 5:30pm. $25 tuition includes a beverage. (Additional drink Happy Hour Rates $5 plus tax tip). We add sessions daily as needed for corporate team building. Recent groups include teams from JP Morgan Chase, Twitter, Louis Vuitton, Coach, and BDO. Also shows for office (holiday) parties have been popular with Home Depot, Master Card, Morgan Stanley, GM and 100s more. EMAIL US
8pm MONDAY On The Spot NYC Cabaret Improv Comedy
Broadway Comedy Club presents a lineup full of our Top Headliners. These are the best comedians from New York City with special guests from all across the country. You've seen them on MTV, HBO, The Tonight Show, Comedy Central, The Daily Show, Last Comic Standing and more!
CLASSES in Comedy for Kids, Teens
10am Saturday Comedy 4 Teens Class
12p Saturday Comedy 4 Kids Class
1pm Sunday Comedy 4 Teens Class
6pm SUNDAY  LONG ISLAND NY Comedy Class for Teens
6pm SUNDAY GLENHEAD NY – Private Program/Sold Out
Our classes for kids & teens include both Improv & Stand-Up Comedy training. By combining the two, students receive a comprehensive education in creative writing and critical thinking while developing strong community and leadership skills – team, public speaking, self confidence, respect, listening, focus, eye contact and more. In addition to public schedule above, we also have teachers around town at schools, community centers and more.
Williamsburg North School
MS 443 Park Slope
NEST+m
NYIT Teachers also around the city at schools via 92Y, Comedy Hall of Fame (Summit School Queens, Flushing High School, Queens Prep) and numerous other organizations.
OUTREACH PROGRAMS
Improv 4 Kids / Improv 4 Teens by NYIT & EIGHT IS NEVER ENOUGH hosts field trips at our Times Square theater and travel to schools, camps and community centers nationwide. EMAIL US
SHOWS
WORKSHOPS
PROFESSIONAL DEVELOPMENT
RESIDENCIES
PRIVATE EVENTS/GROUP SALES
Let us host your next corporate team building event, office party, off-campus college club event and even K-12 Field Trips. We offer great rates for amazingly high impact events. Show, workshops and catering options from $10-200. EMAIL NOW for more details
TOURING NATIONWIDE
Looking to fill your venue's calendar?
Need entertainment at your next corporate/private event?
We send entertainment and educational workshops nationwide to theaters, clubs, colleges, universities, corporate events, family events, and K-12 outreach (schools, camps, community centers).EMAIL NOW for more details
NYIT Teachers also around the city at schools via Comedy Hall of Fame (Summit School Queens, Flushing High School, Queens Prep) and numerous other organizations.

A division of IMPROV THEATER, LLC, New York Improv Theater at the Broadway Comedy Club is home to professional improv artists, showcases of up and coming talent and classes of filled with great student artists. Many top NYC teams call NYIT home.
We host corporate events, college groups, private events and even K-12 student groups (Improv 4 Teens / Improv 4 Kids).
We also send our professional cast touring nationwide to clubs, theaters, colleges, corporate/private events and K-12 schools.
FOR MORE INFORMATION on public shows, private events and classes/workshops email Walt Frasier at eightimprov@gmail.com
CLUBS & THEATERS NATIONWIDE
– Headliner or solo act with 30-90 minute sets
COLLEGE & UNIVERSITY COMEDY TOUR
– Main Stage Events
– Student Activites
– Homecoming
– Orientation
– Preview Weekends
– Greek / Club Events
PRIVATE / CORPORATE EVENTS
– Team Building
– Holiday Parties
– Family Events
– Promotional Outreach (Improv Performers for publicity stunts etc)
K-12 Educational Outreach
– Field Trips to NYC Theater
– Assemblies
– After School Programs
– PTA Nights / Family events
– Fundraisers
– Shows, Workshops, Residencies
– Professional Development
 THE TEAM
Catch Walt Frasier this Spring on TruTV's "Friends Of The People" now in their 2nd season. Go to Netflix – RIGHT NOW!!! – to see Walter in Lilyhammer (Season 3, Episode 8) as the American comic performing at Steven Van Zandt's Norwegian club. Also now on Netflix – Blue Bloods (Season 3, Episode 8) see Walter in spandex body suit in first 5 minutes as Arnie the Homeless Avenger. Royal Pains (Season 6 Episode 3) as the Choking Victim. Past credits include sketch bits on Letterman (9 episodes), Stakervision (MTV2), Naked Brother's Band (NICK), Hair Trauma (WE) and numerous commercials including Dr. Oz's Fat Pants. Theater Credits include Off Broadway, Touring and Regional Theater plus over 4000 professional Improv Comedy Shows with EIGHT IS NEVER ENOUGH (AKA LMAO Off Broadway. Improv 4 Kids, Improv 4 Teens, Absent Minded Comedy).
Follow Walt on Twitter – IF YOU DARE
https://twitter.com/waltfrasier
 Laurice Fattal
Co-Producer / Co-Founder
Laurice Fattal has been performing in theatre, music concerts, and stage shows since the age of 10. She originally began writing scripts and composing music through her  own vocal group in high school. She continued to pursue her passion for the performing arts in college through studies in  theatrical production, acting, music and opera.  She has worked in casting, directing, and writing with professional companies based out of  NYC, MD and DC. Laurice has written and performed in dozens of sketch comedy digital shorts for LMAONYC. Other credits include the Indie short mockumentary: P.O.O.P: The Movie, Writer/Director of The Top 8 at Eight (original web series), Fox & Friends. Musicals/Operas: Amahl and the Night Visitors (Riverside Opera NYC), 27 Santa's & and Elf Called Kevin , Alice in Wonderland – A New Musical, The Phantom Tollbooth – By Sheldon Harnick, The Lounge @ Under St. Marks. In  addition to developing the concept for "Eight is NEVER enough!",  she is thrilled to be the co-founder of "IMPROV 4 Kids!" and Bully Assemblies NY  – both are outreach programs that currently tour K-12 school.
 Client relations manager. After booking a show or workshop, you will be hearing from Amelia to make sure your event surpasses all expectation.
Amelia Fowler, a native of Brooklyn, New York, can  be seen in the upcoming motion pictures "Top Five", starring Chris Rock and "Learning to Drive" starring, Sir Ben Kingsley as well as "Monica Z", directed by Per Fly as Ella Fitzgerald and "Orange is the New Black", directed by Jodie Foster.  Amelia has been seen in commercial spots for Cablevision, the History Channel, IFC, as well as comedy venues throughout the U.S. with her fellow cast mates of the improv troupes "Comedy Sportz – New York City" and "Eight is Never Enough." Amelia has also had the good fortune to perform in the GLAAD award winning "She Like Girls" at the Ohio Theater as Regina and her one woman show "Flozetta" performed at HERE as part of the "Downtown Urban Theater Festival" and the movie . Amelia currently serves as Client Relations Manager for EIGHT IS NEVER ENOUGH so if you are booking a private event or outreach program, expect a friendly call. Visit her website at AmeliaFowler.com
Liz Lord
Casting Director, House Manager
Liz Lord has been a cast member of Eight is Never Enough presents Improv for Kids and LMAO since April of 2012. After receiving her theater degree from Earlham College, Liz came to the city to act, direct, and teach.  Favorite roles include Ophelia in Hamlet, Liz in Chicago, and She in The Loveliest Afternoon of the Year. She loves performing in new work as well, and has been on stage for many of New York Cities various theater festivals.  Liz has directed adults and children, and is the co-artistic director of the newly formed Three Bridges Theater.  Teaching has always been one of Liz's favorite endeavors. She has worked with Americorps to bring arts education to low income families, taught literacy through acting with the Central Park Historical Society, and acted as an assistant director for the Sports and Arts in Schools Foundation.  Her favorite teaching position, however, has been teaching stand-up and Improv to kids with SGF Productions.
Nathan Armstrong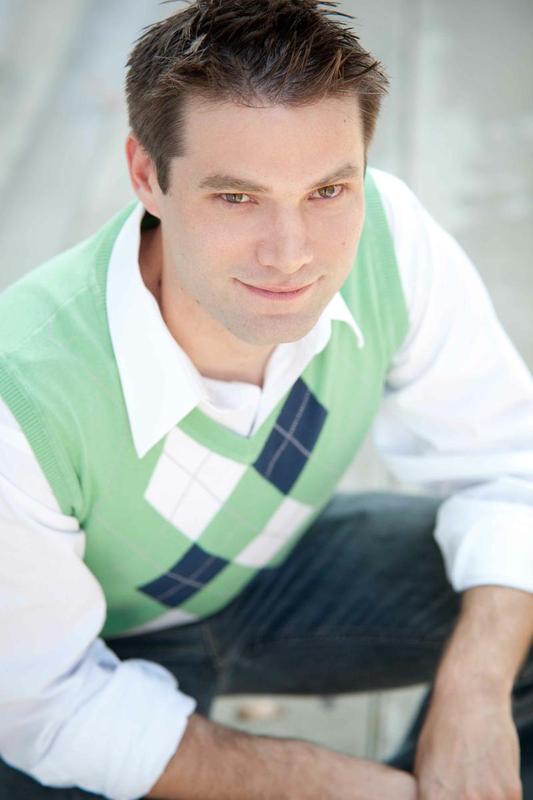 PRODUCER – ON THE SPOT Mondays at 8pm
Nathan Armstrong has been seen in many productions, including recent tours of Phantom, Brigadoon, and Richard Sherman and Milt Larson's new musical Pazzazz!  Other regional credits include Buddy, the Buddy Holly Story, Guys and Dolls, Anything Goes, Big River, and Joseph… He is also on the soundtrack for the feature  film Rock Slyde and has performed in venues worldwide, from the Hilton Hawaiian Village to festivals in the Czech Republic and Hungary.
Evan Schultz
Director of Long Island Operations
Evan Schultz has been performing with the Eight Is Never Enough Improv troupe since 2009! This New York native is a graduate of Wagner College with a BA in Theatre Performance as well as Voice and Speech. Off Broadway: LMAO, Isabelle and the Pretty-Ugly Spell, The Gayest Christmas Pageant Ever. Off-Off Broadway: Lost Boys or an Awfully Big Adventure, JAR'D, Isabelle and the Pretty-Ugly Spell, Hollywood-Hollywood!, Booth! The Musical, Dickens Condensed. Regional Theatre: Jekyll and Hyde. A Wonderful Like, Grand Hotel, Into The Woods, Sleeping Beauty, Charlie and the Chocolate Factory. Touring Theatre: Improv4Kids, Charlotte's Web, 1776, A Christmas Carol. TV/Film: 30 Rock, Law and Order, Gossip Girls, Fringe, Cupid, When in Rome. Thank you to The Entertainment Group, friends and family for the love and support.
Thomas Burns Scully
Assistant Music Director
Thomas Burns Scully is a British born writer-performer, now living and working in the States. He is a Max Fischer Award winning graduate of the American Academy of Dramatic Arts, and has been performing with Eight is Never Enough since 2013. Notable projects as an actor include: appearing in the award-winning short film "The Boy Under the Piano", the New York Times critically-acclaimed "A Girl Without Wings" (For which he also composed the score), and an upcoming appearance on Martin Scorcese's HBO pilot 'The Rock and Roll Project'. He has been playing the guitar and the banjo since age ten, and his work as a musician is available online. As a writer, his work has been produced on three continents. He also workshops new plays with his theatre group 'Ruffian Productions' and writes reviews and editorials for OnStageBlog.com/
http://thomasburnsscully.wix.com/thomasdbs
https://www.facebook.com/pages/Thomas-Burns-Scully/387088688070772?ref=hl
https://soundcloud.com/thomas-david-burns-scully
Steven Prestia
Steven was just 13 when he attended our first public comedy class for kids/teens. For the past two year Steven served as an Intern often helping with public shows & classes. Now in college Steven regularly performs with the professional comedy and team teaches our Long Island programs. He has appeared in various local plays and musical theater productions in addition to his comedic talents.   He can be seen in the indie film "The Great Kevini" and will soon appear on the HonestlyAmelia.com web series (S2 E4).
Ariel Bethany