LMAO FALL TOUR PDF – CLICK LINK to download printable PDF for Fall Tour
EMAIL us regarding dates and rates eightimprov@gmail.com
The cast of LMAO OFF BROADWAY by EIGHT IS NEVER ENOUGH Improv Comedy is headed you way for an evening of pure interactive fun. Similar to WHOSE LINE IS IT ANYWAY the team of professional singers, actors and comics develops a new show every night based on audience suggestions and participation. Over 5000 audiences nationwide have enjoyed the quit wit and high energy sketches and songs since 2002. The company is residence in New York City at the Broadway Comedy Club and tours clubs, colleges, and corporate events / private events nationwide.
COME BE A PART OF THE SHOW!!!
For booking contact
Improv Theater LLC
212-568-6560
info@fpny.org
FOLLOW US on
FACEBOOK
TWITTER
INSTAGRAM
Touring company hosted by Walt Frasier
(Letterman, MTV, Royal Pains, Blue Bloods, Lily Hammer)
Walt Frasier is a founding member and artistic director of EIGHT IS NEVER ENOUGH. His 25 year professional career include TV, Film and Theater (Off Broadway, National Tours and Regional) in addition to well over 4500 Improv Comedy shows in NYC and touring colleges, corporate events etc. Walter also has a growing resume and returning clients for his specialty in corporate team building, working with teams from Morgan Stanley, JP Morgan Chase, Louis Vuitton, BING/Microsoft, BAML, COACH, Twitter, Home Depot and 100s more. Previously the director of instruction for the Comedy Hall of Fame, Walter is also a great guest speaker and workshop presenter for college and High School leadeship training.
Amelia has been busy this past couple years landing roles on the new series BULL and MYSTERIES of LAURA, and many on going series such as Orange is The New Black, Blue Bloods, etc. Recent movies include roles on Learning to Drive and Chris Rock's TOP FIVE. In total Amelia's career includes nearly 20 years of theater, TV and film.
One of our newest members Sam is a valuable member of the touring team. The mid-west native has years of New York and regional theater credits and in the past seven years has appeared in numerous TV, Film and commercials.
Laurice Fattal
Laurice is a founding member and serves as executive producer for EIGHT IS NEVER ENOUGH and its various programs.
Evan Schultz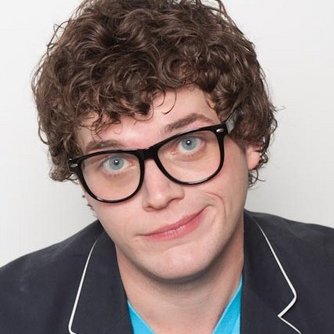 Evan Schultz has been performing with the Eight Is Never Enough Improv troupe since 2009! This New York native is a graduate of Wagner College with a BA in Theatre Performance as well as Voice and Speech. Off Broadway: LMAO, Isabelle and the Pretty-Ugly Spell, The Gayest Christmas Pageant Ever. Off-Off Broadway: Lost Boys or an Awfully Big Adventure, JAR'D, Isabelle and the Pretty-Ugly Spell, Hollywood-Hollywood!, Booth! The Musical, Dickens Condensed. Regional Theatre: Jekyll and Hyde. A Wonderful Like, Grand Hotel, Into The Woods, Sleeping Beauty, Charlie and the Chocolate Factory. Touring Theatre: Improv4Kids, Charlotte's Web, 1776, A Christmas Carol. TV/Film: 30 Rock, Law and Order, Gossip Girls, Fringe, Cupid, When in Rome. Thank you to The Entertainment Group, friends and family for the love and support.
ALTERNATES from NYC COMPANY
Liz Lord
Liz Lord has been a cast member of Eight is Never Enough presents Improv for Kids and LMAO since April of 2012. After receiving her theater degree from Earlham College, Liz came to the city to act, direct, and teach.  Favorite roles include Ophelia in Hamlet, Liz in Chicago, and She in The Loveliest Afternoon of the Year. Liz serves as casting director and leads most of our NYC public shows and class programs but often joins us on the road.
Thomas Burns Scully
Thomas is the musical director for our NYC cast but often joins us on the road.
Thomas Burns Scully is a British born writer-performer, now living and working in the States. He is a Max Fischer Award winning graduate of the American Academy of Dramatic Arts, and has been performing with Eight is Never Enough since 2013. Notable projects as an actor include: appearing in the award-winning short film "The Boy Under the Piano", the New York Times critically-acclaimed "A Girl Without Wings" (For which he also composed the score), and an upcoming appearance on Martin Scorcese's HBO pilot 'The Rock and Roll Project'. He has been playing the guitar and the banjo since age ten, and his work as a musician is available online. As a writer, his work has been produced on three continents. He also workshops new plays with his theatre group 'Ruffian Productions' and writes reviews and editorials for OnStageBlog.com/
Brian Simmons
When not appearing on stage or screen, Brian is a professional body builder and personal trainer. His comedy presence is equally strong.
Ariel Bethany
IMPROV COMEDY SHOWS GREAT FOR…
Comedy Clubs
This show plays weekly in Times Square at the Broadway Comedy Club. It works on the smallest of stages and rooms
Theaters
This show has played in Broadway Sized (500-2000) Main stages at colleges and theaters nationwide.
Ask about our family friendly programming amazing for daytime series
Colleges and Universities
Main Stage Events
Comedy / Late Nite Programming
Greek Events / Student Activities
Homecoming
Orientation, Preview Weekends
Corporate Events
Office / Holiday Parties
Team Building
Training in Sales, Service, Leadership and more
Family Events
Reunions
Birthdays
Weddings
Bar/Bat Mitzvahs
Check out our public schedules
NYC area theaters Shows & Classes
RSVP for discount group rates
TIMES SQUARE
DOWNTOWN
LONG ISLAND
VIDEOS of LMAO ON TOUR
From Bowdoin College, Maine
From Montclaire State University New Jersey
2013 & 2014 shows
https://www.facebook.com/plugins/video.php?href=https%3A%2F%2Fwww.facebook.com%2F8improvcomedy%2Fvideos%2F10154285688599942%2F&show_text=0&width=560
From Hastings College Nebraska
https://www.facebook.com/plugins/video.php?href=https%3A%2F%2Fwww.facebook.com%2F8improvcomedy%2Fvideos%2F10154245523404942%2F&show_text=0&width=560
From Gerold Opera House, Wisconsin
LMAO SKETCH COMEDY
PAST COLLEGES & UNIVERSITIES
Yeshiva University, NY, Pace University, NY – 5 shows for student group, orientations summer 2011, NY
Vaughn College, NY, St. Johns University, NY, Hofstra University, NY, Pratt University, NY, Princeton University, NJ, William Paterson Univesity, NJ, Montclair State University, NJ, Bloomfield College,  NJ, College Misericordia, PA, High Point University, NC, University of MD, MD, Georgetown University, DC, Roger Williams University, RI
Mt. Ida College , MA, Williams College, MA, Stone Hill College, MA, Southern New Hampshire University, NH, University of Vermont, VT, University of Dayton, OH, Ursuline College, OH, Hastings College, NE, Virginia Wesleyan, VA, Lynchburg College, VA and more…
Past Corporate Clients
Coach, Louis Vuitton, Twitter, JP Morgan Chase, Morgan Stanley, Home Depot, Mastercard, BDO, AMEX, GM, Kraft, Edy's Grande Ice Cream, and 100s more smaller firms nationwide