EMAIL with questions about this event, other shows & classes in Times Square NYC. Improv Comedy live from Times Square NYC returns April 10, 2021. Thanks to all the support the past year, especially those that joined us online for shows, classes and private events. STAY SAFE, STAY SMART – we are almost there. Let's make sure ALL of us survive to enjoy normal life once again. Check MENU links for upcoming shows & classes.
CLICK HERE to register or use embedded form below to check out via THIS page. OR CLICK HERE and donate directly to Saloni's fundraising campaign page. We will make sure you get the show links.
About this Fundraiser:
THE ASK
Suggested donation is $20, but give as little as $1 and get the ZOOM link to enjoy the show.
THE SHOW
LIVE from Times Square The Class Clowns bring their unique brand of comedy featuring up and coming comics under the age of 18. Improv, Stand-Up and Sketch Comedy will be featured.
Come be a part of the show! ZOOM Links revealed after registration!
This is not some showcase form a teen comedy class. These comics are competing with other top NYC comics and winning competitions hosted by Kenan Thompson, as well as even appearing in upcoming TV shows, one debuting THIS month on Disney+.
THE CAUSE
Medical debt is a serious financial burden on adults and families in New Jersey, resulting in constant threatening calls from debt collectors and sometimes even lawsuits when left unpaid. More than 16% of adults in New Jersey had unpaid medical bills, but since the pandemic hit this debt has become an even bigger issue. Hundreds of thousands of people have had to undergo emergency treatments for the coronavirus, resulting in expensive hospital bills and on top of that, nearly 1.5 million NJ residents have lost their jobs since the pandemic started. Families have had to choose between paying their medical debt or paying for dinner, and I would like to use this campaign to help them not need to make that decision.
Saloni Singh, Event Organizer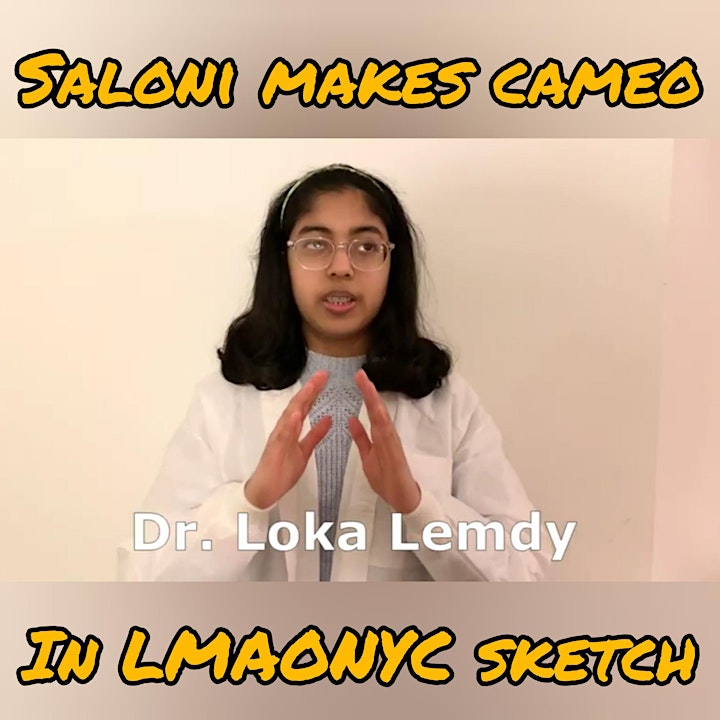 I am a biomedical science student at High Tech High School as well as an aspiring healthcare professional, so I want to make sure the people in my community can get necessary treatment without needing to worry about the consequences of the debt that results from it. RIP Medical Debt is a wonderful charity that is able to purchase debt for pennies on the dollar, so even a small donation can have a big impact on those in need. Your contribution will first go towards helping those living in Hudson and Bergen Counties before being distributed to other areas in New Jersey.
CLASSES 4 KIDS & TEENS
IN PERSON Sessions with Andrea start March 6 Saturday Mornings.
LIVE from TIMES SQUARE Broadway Comedy Club returns April 10